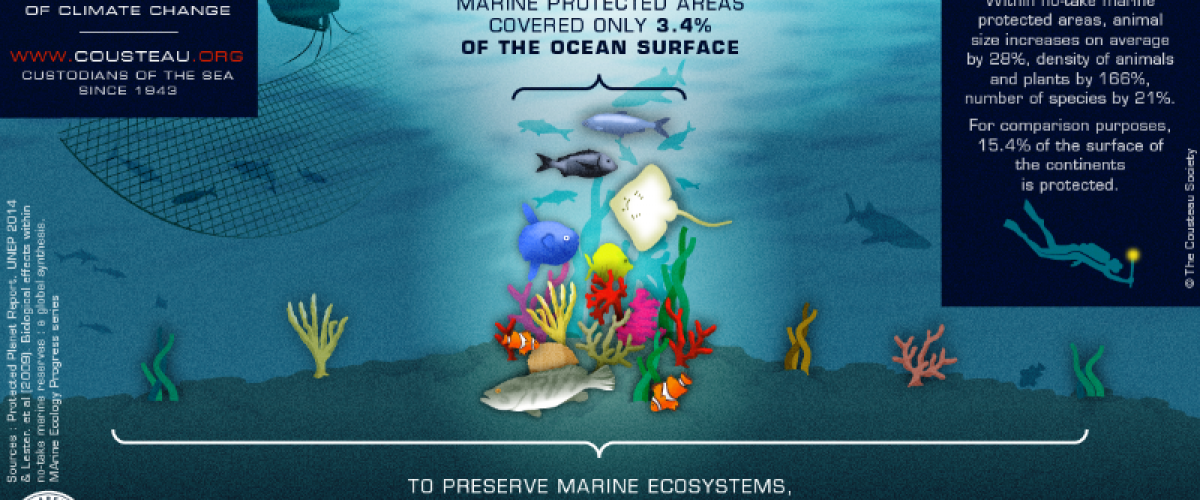 The ocean at the heart of climate change
The Ocean is at the heart of Climate Change !
Discover how, and what are the possible consequences. We'll also explore some solutions to climate change!
During the COP21 in Paris, the Ocean and Climate Change will be a major topic for 10 days. But we want to carry our knowledge and care for the Ocean further… We invite you to take a look at our data visualizations and to become with us ambassadors of the Ocean!
Our Ocean is in need of help. The Cousteau Society calls upon you to plunge into this project, help us share our care for the Ocean and inform people worldwide.
Download our pdf : The ocean at the heart of climate change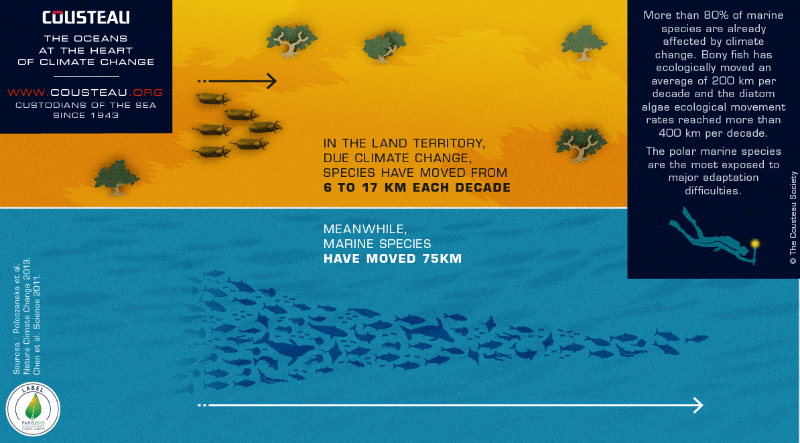 During the Ocean days at COP21 The Cousteau Society calls your attention for marine species migration due climate change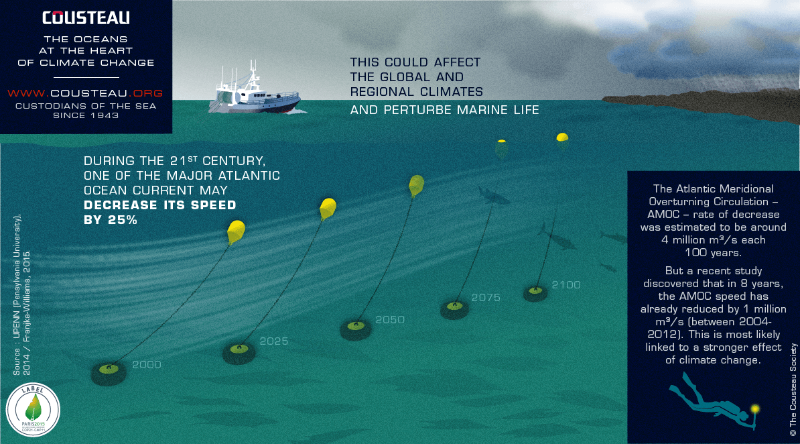 December: Have a look in how the climate change influence the marine currents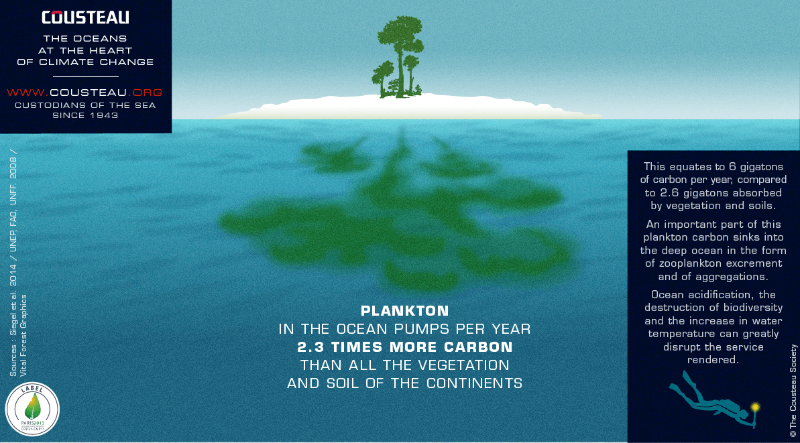 November: Check about the ocean plankton role on CO2 absorption and follow #TheCousteauSociety at #COP21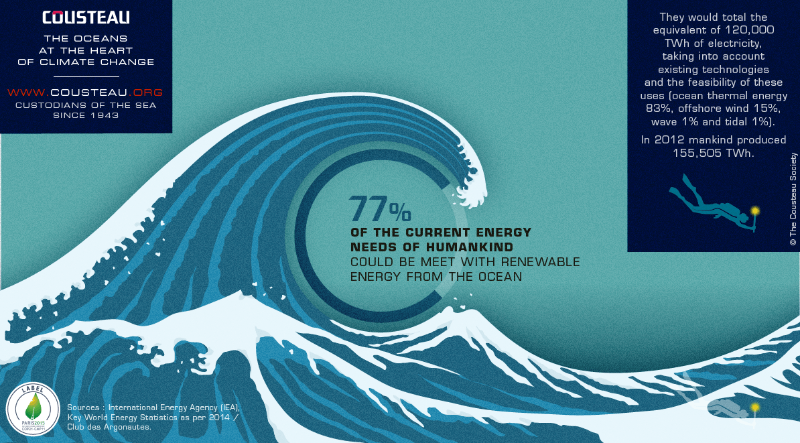 October: Check also an ocean of solutions with its potential production of renewable energy!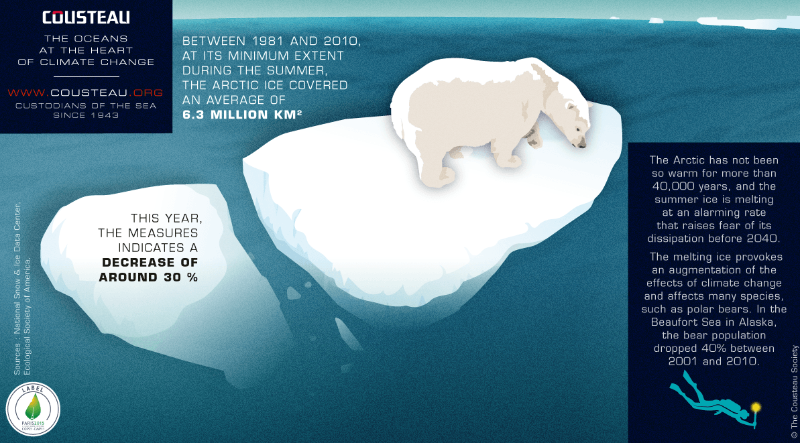 September: This month, find out the effects of climate change in the Arctic and the consequence for its species, as polar bears.
August: This month, let's take a look at the consequences of rising sea level on displaced populations.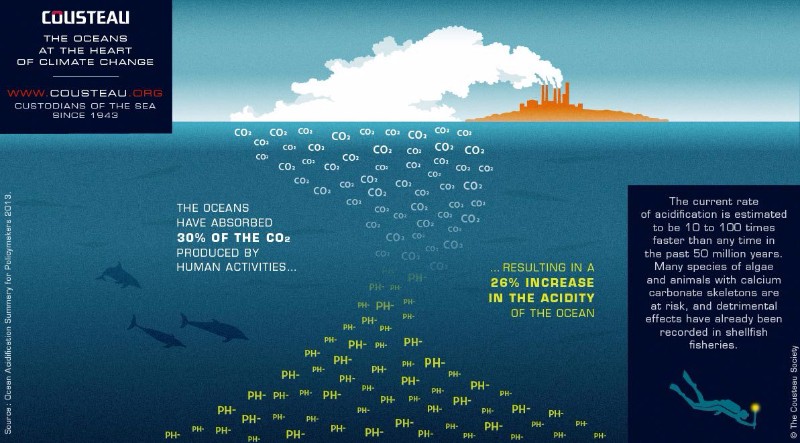 July: this month, discover what ocean acidification is and the consequences on marine biodiversity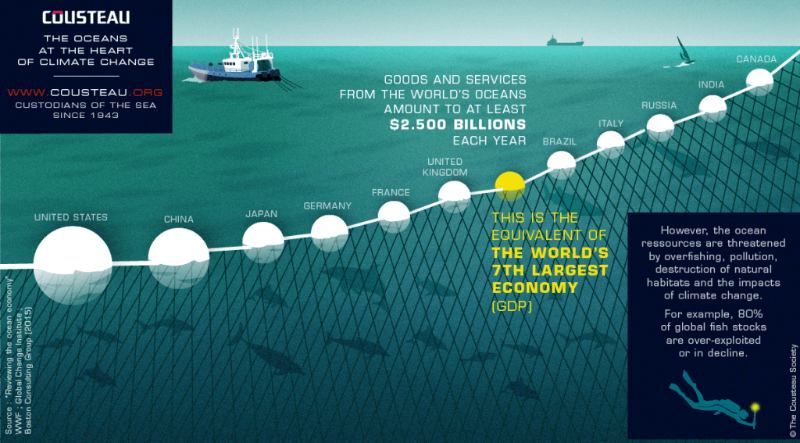 The World Oceans Day – 8th of June 2015: discover the economic value of the global ocean. Note that outputs that are not generated by the ocean and the intangibles were excluded.
May 2015 : This month, discover the crucial role of oceans in regulating the excess heat induced by greenhouse gases.